What if your work is equally split between still photography and video production? The Canon EOS R5 (announced in mid-2020) is great for stills, but it's video recording capabilities are no match for the Cinema EOS cameras. Today the company unveiled a camera that is designed for just such hybrid workflows – the Canon EOS R5 C.
As you can tell from the name, this is very similar to the R5. It uses almost the same hardware and fits it in almost the same body, which makes it the smallest and lightest Cinema EOS camera yet (at 680g, it is easier to carry and mount on drones).
We say "almost" because the R5 C features active cooling, which allows it to shoot 8K video at 30 fps for an unlimited time. Also, if you plug in an external power supply, the camera will enable an 8K 60 fps recording mode.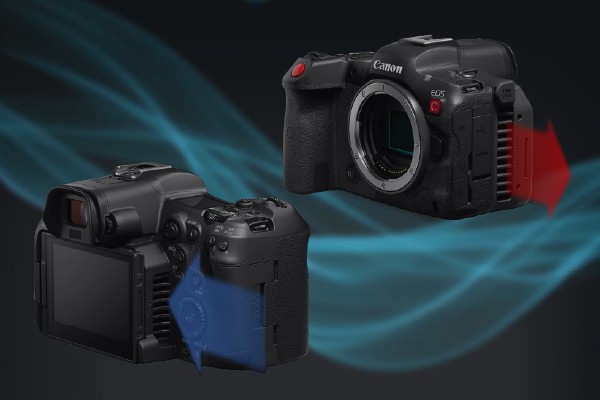 This includes 8K DCI RAW footage. There are a total of three 8K 12-bit RAW modes, plus a 4K 10-bit XF-AVC mode. There are two memory card slots – one CF Express (Type B) and one SD UHS-II – and the camera can record simultaneously to both in different formats and resolutions.

If you drop down to 4K or 1080p, the footage is oversampled from 8K for improved quality and reduce noise. There is also a 4K at 120 fps mode with sound recording and Dual Pixel autofocus. Speaking of, there is also EOS iTR AF X tech for head and face tracking.

Pros will also appreciate the dedicated timecode interface (which allows you to sync multiple cameras) and the new multi-funciton shoe, which supports the Tascam CA-XLR2d-C microphone adapter for up to 4-channel audio.

The EOS R5 is basically two cameras in one and the Power switch allows you to boot into R5 mode or into Cinema EOS mode. The camera has a full frame 45 MP sensor and a Digic X processor and most of the shooting modes provided by the R5.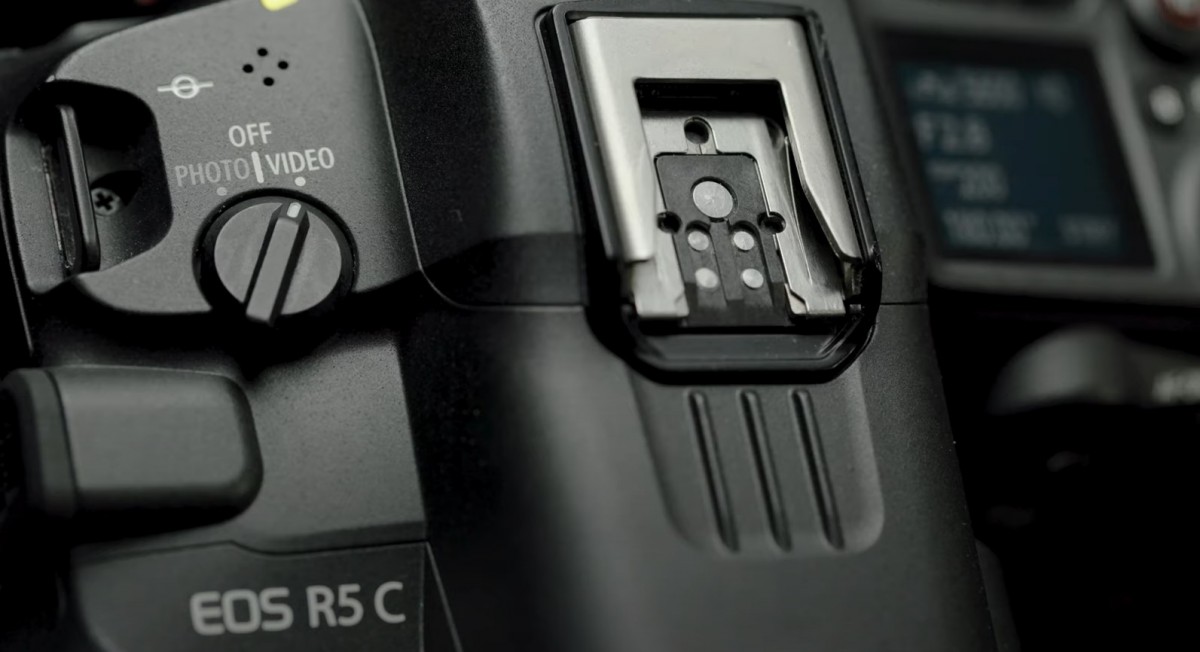 It can do bursts up to 20 frames per second and features eye detection, plus animal and vehicle tracking. The camera natively supports RF mount lenses as well as EF lenses using an adapter (anamorphic lenses too, using a third-party adapter). The Dual Base ISO allows for expanded sensitivity while keeping the noise low.
The one thing that is missing from the R5 is in-body image stabilization. The R5 C does come with advanced 5-axis electronic stabilization, though, which works with both stabilized and unstabilized lenses.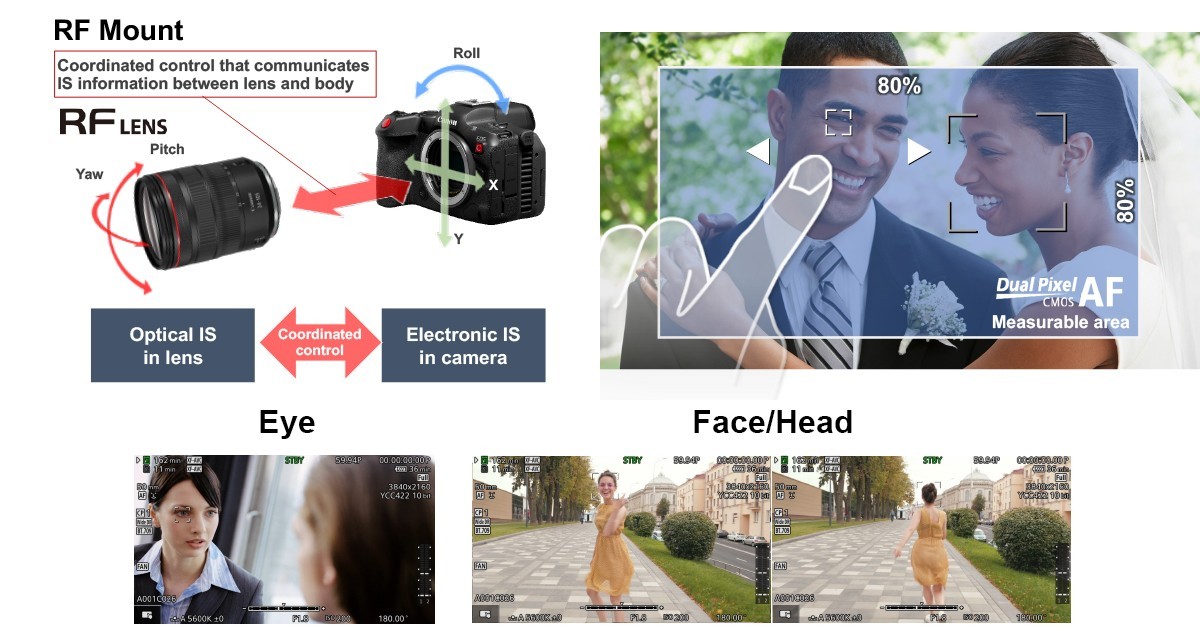 The camera has an articulated 3.2" display (2.1 million dots) and a 0.5" OLED viewfinder (5.76 million dots, 100% coverage). Spread around its body are 13 user-assignable buttons. The Browser remote feature (which needs the WFT-R10B accessory) offers full control over the camera through your phone's or tablet's web browser. And if you don't mind installing an app, Content Transfer Mobile can easily copy the files from the camera to your device. It allows you to edit metadata and can upload your images to image.canon.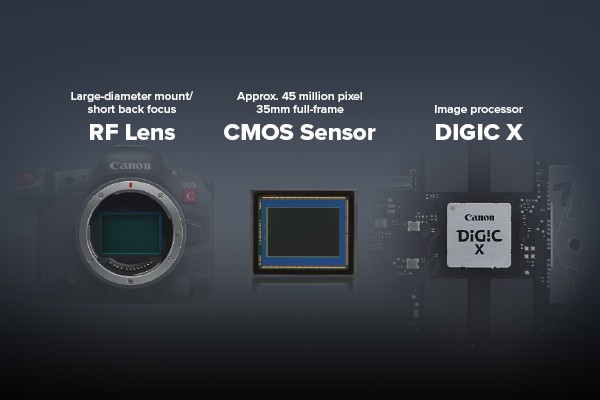 The Canon EOS R5 C will be available in March at a price of $4,500 (the EOS R5 started at $2,500). Here is a 9 minute video that runs you through the best features of the hybrid camera.
You can also join travel filmmaker Kevin Clerc behind the scenes and see how he used the R5 C.
Source link