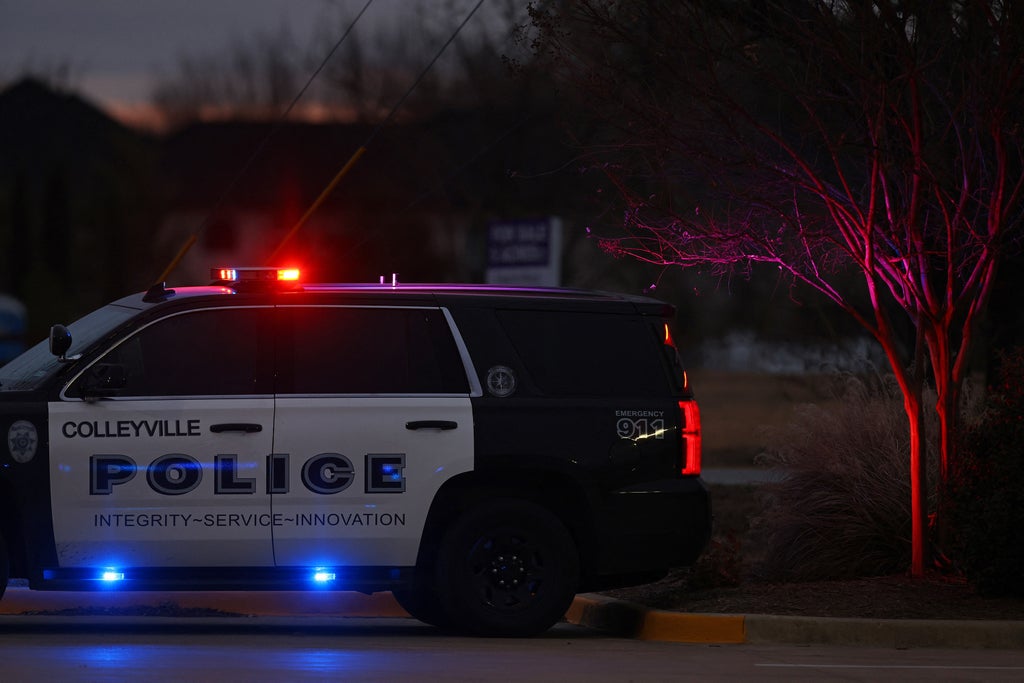 A suspected gunman who took hostages at a synagogue in Texas has been killed and all the people are out alive and safe, the police confirmed on Saturday.
"Around pm, the HRT — hostage rescue team — breached the synagogue, they rescued the three hostages, the suspect is deceased," said Colleyville Police Chief Michael Miller.
Earlier on Saturday, a man had taken hostages during a service at a Texas synagogue where he was heard in a live stream demanding the release of a Pakistani neuroscientist who was convicted of trying to kill US soldiers in Afghanistan.
Texas Governor Greg Abbott tweeted: "Prayers answered. All hostages are out alive and safe."
The man had taken at least four hostages, including the rabbi of the Congregation Beth Israel. He had also claimed to be armed but authorities couldn't confirm that.
A CNN team had reported hearing rapid gunshots from the direction of the synagogue. However, there was no official confirmation of this at the time of writing this report.
US President Joe Biden said in a statement: "We are sending love and strength to the members of Congregation Beth Israel, Colleyville, and the Jewish community."
He added: "There is more we will learn in the days ahead about the motivations of the hostage taker. But let me be clear to anyone who intends to spread hate — we will stand against anti-Semitism and against the rise of extremism in this country. That is who we are, and tonight, the men and women of law enforcement made us all proud."
At the news conference late on Saturday, Police Chief Miller said the synagogue was still being treated as an active crime scene. He said that bomb technicians were still clearing the site.
Police, however, didn't release the names of the hostages. All of them are adults and are unharmed, Mr Miller said.
Authorities said they have identified the suspect but did not reveal his identity at the moment.
Source link