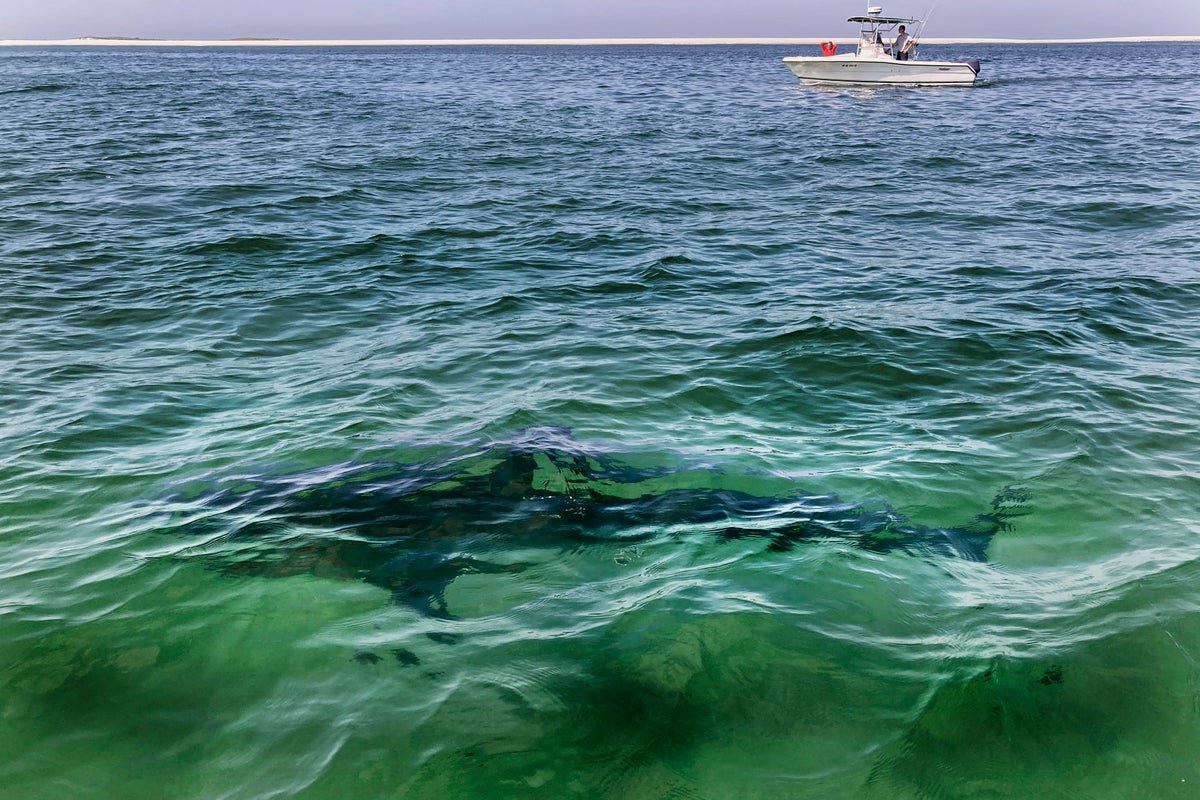 A lifeguard in Long Island was bitten by a shark during a training exercise, according to local officials.
The lifeguard, Zach Gallo, was training with other lifeguards and acting in the role of a drowning victim when a shark bit him on the chest and hand. The lifeguard survived the incident.
The attack happened around 10:15am at Smith Point Beach, prompting the suspension of swimming at that beach as well as Cupsogue Beach.
County Executive Steve Bellone told Fox 5 New York that Mr Gallo had received stitches and was recovering in "very good spirits."
"If you're going to have an encounter with a shark this is probably the best scenario you could have," Mr Bellone said, noting that other lifeguards at the training with Mr Gallo immediately rushed to save him. "We have never had an incident like this occur. Hopefully, we never will again."
Shortly after the attack there was another shark sighting in the same area, though it is unclear if it was the same shark or a second animal.
Officials said they would reopen the beach Monday with additional observers in place to watch for sharks.
Though still extremely rare, shark sightings near Long Island have increased in recent years, primarily as a result of climate change.
Ocean temperatures are rising due to the climate crisis. This allows for animals that previously would not bee seen off the coast of Long Island to move into the area. Wildlife experts believe new types of sharks, including tropical hammerheads, could be spotted off the coasts in the next few years.
The state currently uses drones to track sharks, and will expand its drone program.
Source link