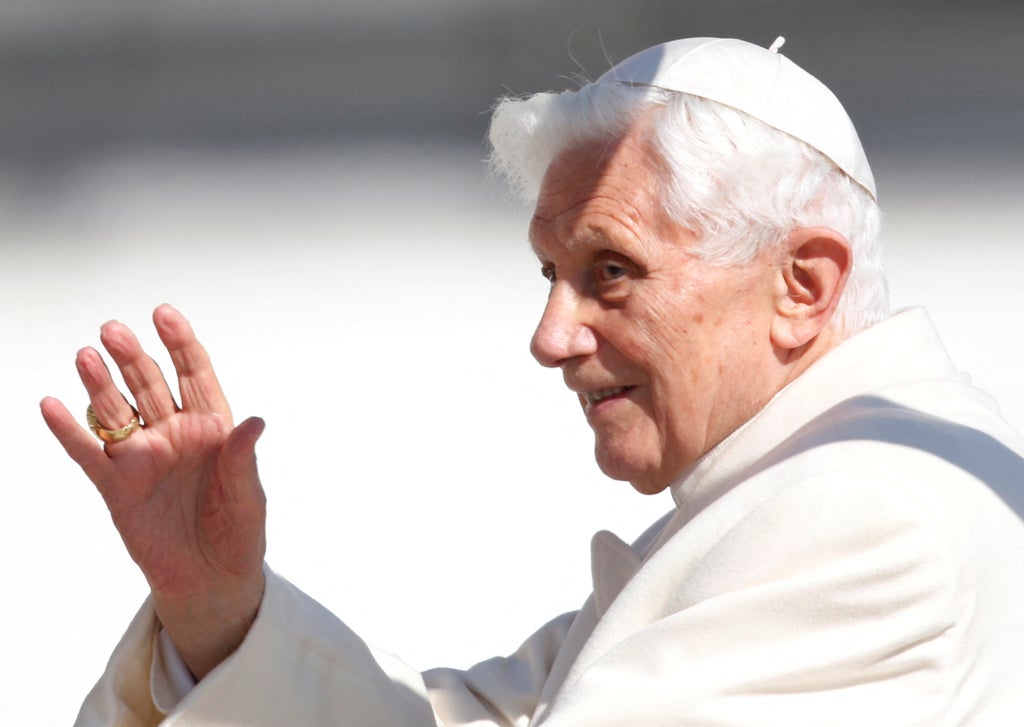 Former Pope Benedict XVI failed to act in four child abuse cases when he was archbishop of Munich, according to an investigation in Germany.
A report by law firm Westpfahl Spilker Wastl (WSW) accused Benedict of "misconduct" in not acting on information he allegedly received during his tenure as archbishop of Munich and Freising from 1977 to 1982.
During this time, a priest named Peter Hullermann was transferred from the city of Essen to Munich after it was alleged that he had abused children. After receiving psychotherapy, he was allowed to work with young people again.
"In a total of four cases, we came to the conclusion that the then-archbishop, Cardinal Ratzinger, can be accused of misconduct," Martin Pusch, who co-wrote the report, said.
Benedict, 94, whose name is Josef Ratzinger, has denied the accusations.
The ex-Pope submitted an 82-page statement to WSW, the German media said. His spokesperson told the Bild tabloid that he "takes the fates of the abuse victims very much to heart" and is fully "in favour of the publication of the Munich report".
The report also faulted the current archbishop, Cardinal Reinhard Marx, in two cases. This comes a year after Pope France rejected his ally's offer to resign over the Catholic Church's "catastrophic" handling of sexual abuse cases.
In response to the allegations set out in the report, the Munich archdiocese said it would consider "whether those responsible complied with legal requirements…and acted appropriately in dealing with suspected cases and possible perpetrators".
At least 3,677 people were abused by German clergy between 1946 and 2014, according to a church-commissioned study published four years ago. The majority of the victims were aged under 13.
In a separate allegation to the WSW report, Benedict has also been accused of failing to prevent child abuse when he was a cardinal.
It is reported that he knew about crimes in the Legionaries of Christ religious order, whose founder, the Mexican cleric Marcial Maciel, a notorious paedophile, was favoured by Pope John Paul II.
Speaking on behalf of Benedict, fellow priest Georg Gaenswein told the German press that the allegation made against him was "not correct".
Agencies have contributed to this report
Source link