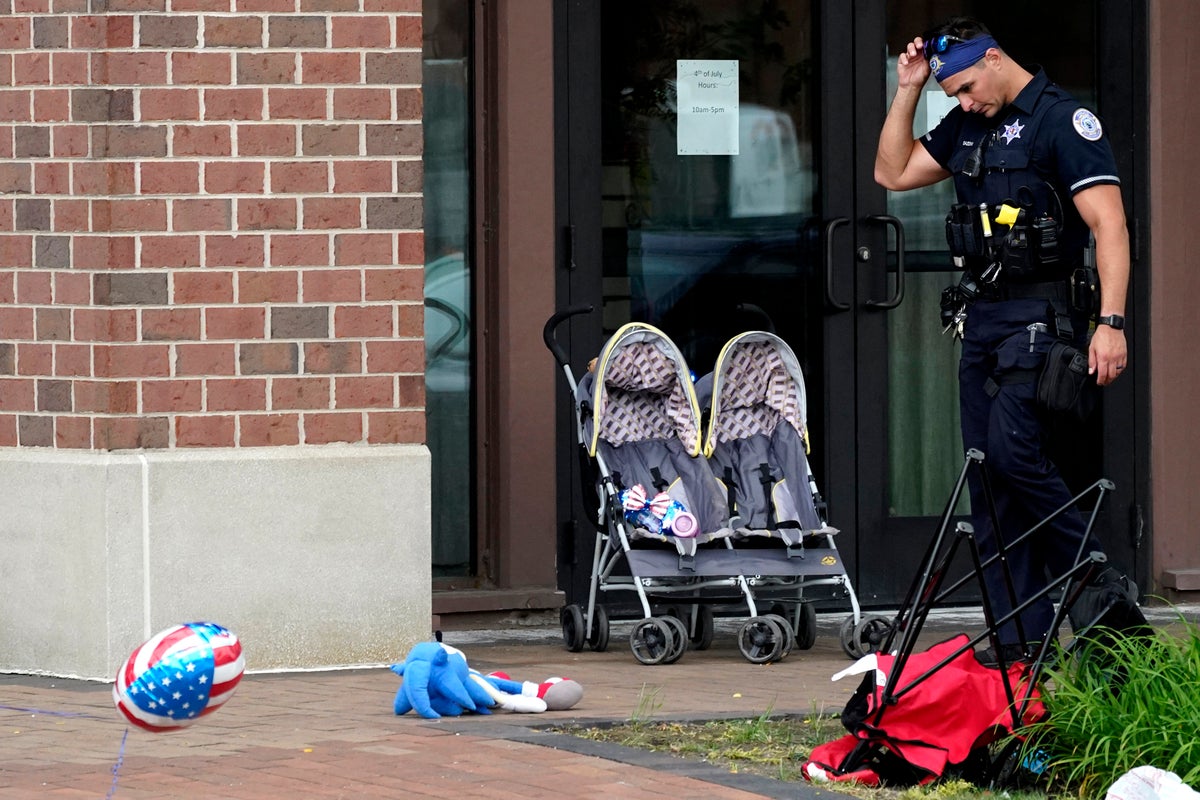 Bystanders run after hearing gunshots in shooting at July 4 parade in Illinois
At least six people have been killed and dozens more seriously injured in a mass shooting at a July 4 parade in Illinois with the gunman still at large several hours on from the attack.
Gunfire erupted at the parade in Highland Park, near Chicago, about 14 minutes after it kicked off at 10am local time on Monday morning.
Five adult victims died on the scene while a six victim succumbed to their injuries in hospital. One of the victims has now been identified as grandfather Nicholas Toledo.
As of 4.15pm the incident remains active with the gunman still on the run.
Police described the shooter as a white male aged 18 to 20 years old, with long dark hair, of small build and wearing a white or blue t-shirt.
The suspect has not yet been identified and should be considered armed and dangerous.
A rifle was recovered from the roof of a building where the gunman is believed to have taken up his position before opening fire on revellers along the parade route below.
Investigators have narrowed down the shelter in place location and said they have made "significant progress" in the search for the shooter.
Source link