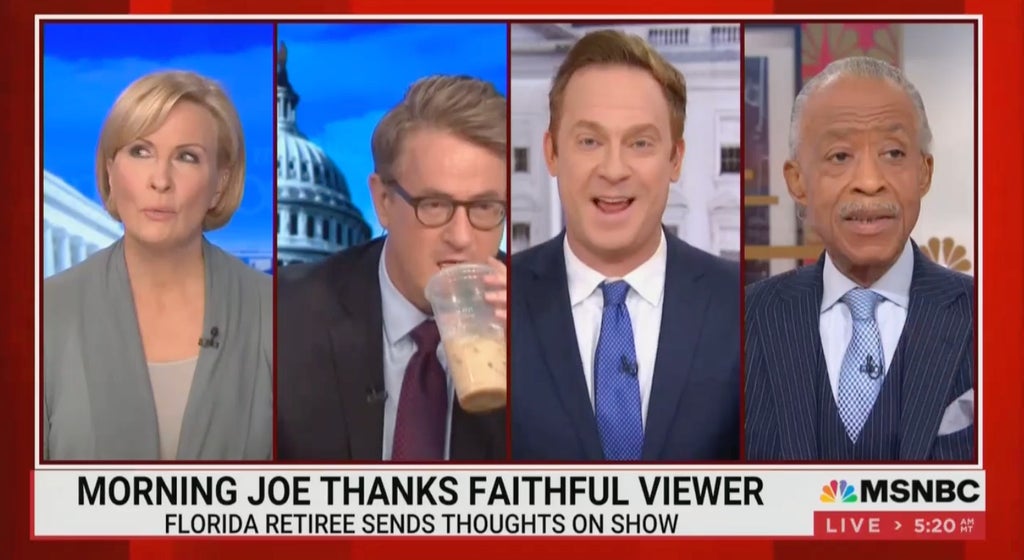 TV hosts Joe Scarborough and Mika Brzezinski mocked Donald Trump after he issued a statement attacking their MSNBC show.
Scarborough, who is married to his Morning Joe co-host, joked that the former president, who used to be a regular guest before turning on them, "can't quit us."
"Will 'Morning Joe' be canceled? He and Mika's ratings are very low — they are having an extremely hard time finding an audience to listen to the Fake News they spurn," Mr Trump said in his bizarre statement on Monday.
"Losing them would be very sad — hope it doesn't happen!"
The one-term president issued the statement shortly after the show's panel discussed a reported fall-out between Mr Trump and Florida governor Ron DeSantis.
Scarborough and Brzezinski addressed the statement, shortly after it was issued by Mr Trump.
"We do spurn fake news," admitted Brzezinski.
"A couple things here," said an apparently amused Scarborough, a former Republican congressman.
"I've never heard him talk about spurn. Using that as a word. I don't use the word.
"Secondly, he can't quit us. Even had to say, 'It'd be a shame.' I'm surprised, we've been talking football for two hours."
The panel then laughed as MSNBC ran an on-screen chyron that read, "Morning Joe thanks faithful viewer: Florida retiree sends thoughts on show."
Source link