[ad_1]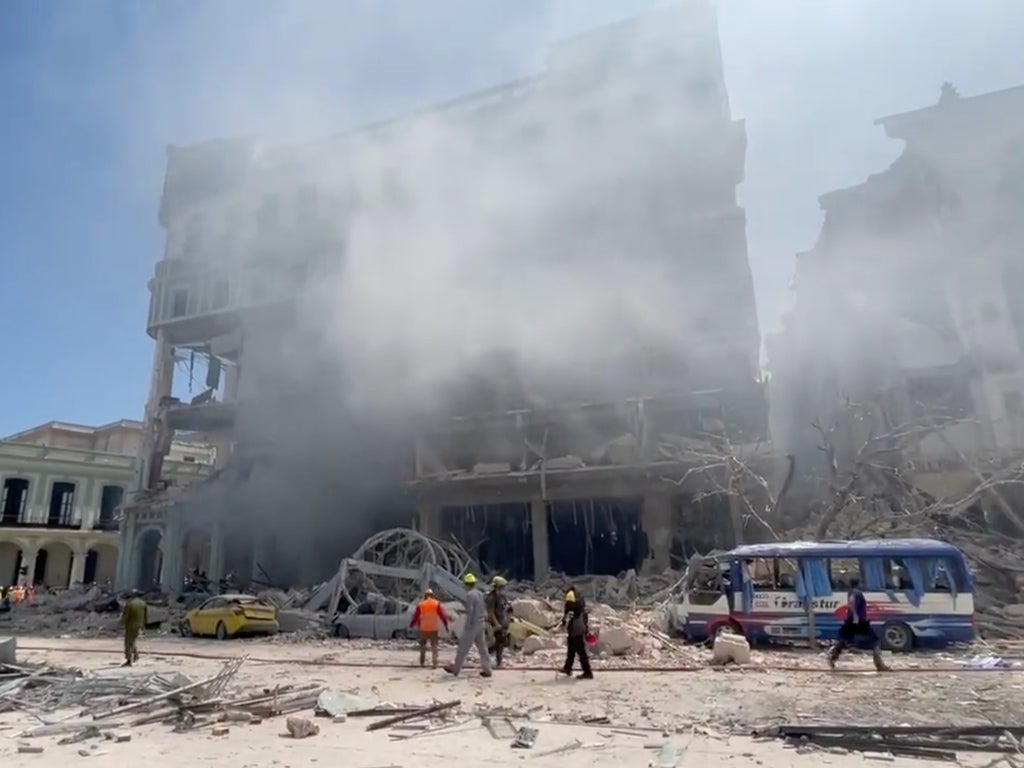 Four people are dead and many more are injured after a large explosion tore through several floors of a hotel in the Cuban capital of Havana, according to reports.
Cuban President Miguel Diaz-Canel said the explosion at The Hotel Saratoga wasn't due to a bombing, adding that authorities are investigating the cause.
Mr Diaz-Canel said the blast could have been caused by a gas leak, The Guardian reported. Cuban officials said that at least 13 people were missing.
Tweeting pictures of the chaos, CNN Havana bureau chief Patrick Oppman wrote that the area around the "iconic hotel" was "a horrible scene of destruction".
At least three floors of the building are shown to have been blown out in images from the scene, as clouds of dust and smoke rise into the air.
"The First Secretary of the Party in Havana, Luis Antonio Torres Iríbar, explains that so far the death of 4 people has been confirmed. Search and rescue efforts continue at the hotel, where people may still be trapped," the Cuban presidency tweeted.
Police and fire personnel are going through the rubble looking for survivors. Buses and cars in the vicinity were also destroyed, CNN reported. Rescue workers also arrived at the hotel as officials closed down the area, including nearby buildings.
The hotel is located in Old Town Havana next to a school and not far from the historic Capitolio building.
After being built as a warehouse in 1880, it was rebuilt as a hotel in 1933. According to the hotel's website, it was reopened in 2005 following renovations.
"Though we have not been able to verify the origin of its name, it is likely that it stems from the US resort town of Saratoga in the State of New York," the hotel website states.
"Our solidarity to the victims and those affected as well as the people of that dear fraternal nation," Mexican foreign minister Marcelo Ebrard wrote on Twitter.
[ad_2]
Source link